Profiles
Areas of responsibility of each staff
Yukio Shinagawa / 品川 幸雄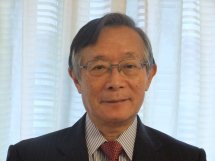 Functional film products in Charge.
I have a lot of experience about product development of functional film with a coating.
Extraction of issues and problems in commercialization projects, and solution consulting are good at me.

Introduction of achievements while Fujifilm
1972~1986
PET and TAC film forming development, the high-performance films by coating process development and production. (Film forming division in Ashikaga Factory)
1986~2002
Chief of the polymer laboratory in Ashigara Institute
(Major achievements)
  ・PEN(polyethylene naphthalate) film development for New Photo System "APS(Advanced Photo System)".
  ・LCD wide viewing angle for WV film development
2002~2006
Chief of New Products Development Office in Advanced Research Institute


New products and new business search, development and research

2004
Promotion to Fellow, opens Shinagawa Fellow laboratory


New materials development for FPD

2006~2009
Head Office, New Business Development Division "New product development from market needs"
Marketers training, research about market needs
Retired from the Fuji Film Fine Chemicals Executive Officer in June 2009. Establishment of SN Partners, LLC. at 26th Oct. 2009
Kinji Hasegawa / 長谷川 欣治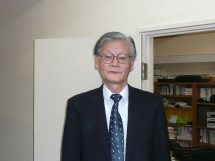 Specialist of the polymer film production
I have a melt casting experience of a variety of polymers of the world's top level.
I'm responsible for the new polymer film development consulting.
Introduction of achievements while Teijin
1971~2001
New film product development at Teijin plastic laboratory and Teijin film laboratory


Development of a large number of products by PET or PEN.

2002~2006
Development and research at Optical materials Research laboratory and Advanced processing technology laboratory in Teijin Chemicals


Development of melt film polycarbonate

2006~2009
Promotion as the first Fellow of the Teijin Group, opens Hasegawa laboratory.


The development of optical applications, such as for PFD, a new polymer film of new applications.
Yukihiko Minamihira / 南平 幸彦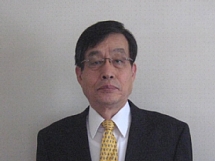 I'm familiar with PET film production in general in the melt film formation or the high-performance film production in general in the wet coating.
I have many experiences about manufacturing plant construction and plant management.
So, I'm good at the new plant start-up consulting.
Introduction of achievements while Teijin
| | |
| --- | --- |
| Apr. 1969 | Teijin Limited joined: In charge of nylon filament spinning, processing and stretching at Nylon engineering department and Nylon production department. |
| Oct. 1987 | Moved Gifu Factory: Resumption of the project start-up of PEN (Teonex) film |
| Mar. 1991 | Film laboratory: Development PET film for both polymerization for TULC (laminating can), in charge of production |
| Jun. 1996 | Moved Tokyo headquarters Film production technology Division, Film Engineering Department |
| Apr. 2001 | Moved Teijin DuPont Films Development Center Headquarters, Group Leader |
Introduction of achievements while OIKE & Co., Ltd.
Jan. 2002
OIKE & Co., Ltd. Group joined
Aug. 2003
Promoted to director and plant manager
Jun. 2006
Moved Oike Fine Coating Co., Ltd. Managing Director, oversees department heads
During this time, the start-up of three large coater cleanliness class 100: one for Okazaki machine industry, two for Inoue Metalworking Industry Co.,Ltd.
Air Cleaning of two of which designed in a down-flow method.
Product development
Silicone release film for ceramic capacitors.
HC film for ITO sputtering
OCA tape, ITO film w/ OCA, OCA tape
Anti-scattering film for smart phones
Anti-reflection film for PDP
Polarizing plate protective film, acrylic film, Arton, ZEONOR film primer coating
Back sheet for solar cells
Tadashi Ishibashi / 石橋 正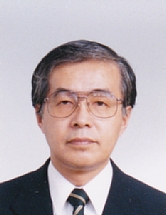 He is prescription field specialist, including particle dispersion from organic synthesis of the material to making the coating solution formulation(Hard coating and OCA).
In addition, He has expertise in intellectual property-related research.
Introduction of achievements while Toyo Ink
1973
Tokyo University of Science Department of Industrial Chemistry MFA, Toyo Ink Mfg. Co., Ltd. joined
1973~1984
Researcher: Development of printed circuit board material and coating resin at Technology laboratory
  ・Phenolic resin for the inner surface of the can
  ・Alkyd resin for automotive paint
  ・Magnetic coating resin for electron beam curing
  ・Paints and degeneration of the graft body of polyolefin good adhesion to the metal substrate
  ・Development of material for printed circuit boards (Dry film solder resist ink)
1984~1986
Industrialization of the printed circuit board material in Electronic materials division
  ・Dry film industrialization of alkali development type and solvent development type
  ・Industrialization of heat-curable solder resist, UV-curable solder resist
1987~1994
Promoted to leader in the development lab and director
  ・Industrialization and development of conductive paste
  ・Development and Industrialization of acrylic resist pattern
  ・Development and Industrialization of delayed tack pressure-sensitive adhesive release paper-less type
  ・Development and Industrialization of water collapse resin (wet type hip wipers that can be flowed to water)
1995~2005
Planning Office staff, manager at the Planning Office of R&D headquarters
2006~2008
Moved Intellectual Property Department
 ・Evaluation of internal storage technique(Evaluated from perspectives of business, marketability, technical properties)
 ・Evaluation of in-house patent
External activities
Biodegradable Plastics Society project leader
Committee of NPO Forum SEEDS-NEEDS
Technical committee of Japan Printing Industry Association, P&I Research Association
Vice assistant section chief of Technical committee, Nanotechnology Business Council
Ichiro Amimori / 網盛 一郎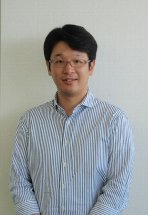 Planner who can deeply understand the technology.
Specialist about Polymer, Liquid Crystal, optical materials, optical.
He can practical activities from the theory or simulation to phenomenon analysis, in the optical field. About the material field, he can be carried out with coating liquid formulation including particle dispersion, featured film field overall.
In addition, he has excellent ability to propose new products, he can be matching with market needs and technology seeds.
Introduction of achievements while Fujifilm
1994
University of Tokyo Graduate School of Agricultural Sciences, MFA, Fujifilm joined
Developed a magnetic recording layer and the lubricating layer for Advanced Photo Systems in Polymer laboratory
1997
He has been engaged in optical display element developed in the polymer laboratory, to spread to the optical material.
2000
Commercialization as a development leader anti-glare anti-reflection film "CV film"
2001
Study to Brown University (Materials Science) by house study program
2003
After returning Japan, and engaged in the development as In-Cell LCD project leader in new products Promotion Office
2005
Ph.D (Materials Science), Promoted research manager in advanced core technology research laboratory
2008
The Best Paper Award Winner at IDW2008


"In-Cell Viewing Angle Compensation Using Pixelated Biaxial Retarders for VA-LCDs with No Color Shift"

2009
Commercialization as a project leader the world's first full-color anti-counterfeit label "Forge Guard". Moved to the Business Division after the development is completed. Led market development, to track the business.
2012
Left from Fujifilm, entrepreneur as a Business & Technology Incubator
Specialized field (Planner to understand the technology)
Polymer / Liquid crystal material
Optical material
Optical properties
Optical simulation
New business incubation
Naoyoshi Chino / 千野 直義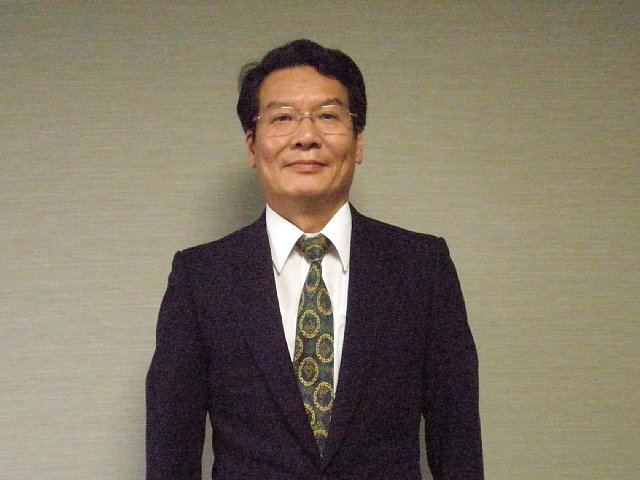 He has a consistent career for the preparation of the functional film by wet coating.
In both aqueous and organic solvent-based, he's good at manufacturing production equipment construction, manufacturing failure measures, quality assurance.
Introduction of achievements while Fujifilm and other companies
1974~2005
At Fujifilm
1.X-ray film manufacturing Department 1974-1984
2.Production Engineering Department  1984-2005年
  Development of simultaneous multi-layer coating technology.
  (ex. WEB Tensioned Die, Slide hopper)
2006~2008
At Japan Micro Coating (mipox, current)
  To achieve a significant improvement in the yield of the coating product
2008~2013
At Chiyoda Gravure
  Yield improvement about reverse roll coating, die coating abbreviation
  Die coating, Troubleshooting, repel bar coating liquid contamination, To uniform film thickness distribution
  Troubleshooting, the coating film, the stabilization of the product, cost reduction
Aug. 2013
SN Partners joined
In addition, we have a large selection of many professionals such as an organic solvent coating relationship, can perform comprehensive support to meet the needs of our customers.