Our Business
SN Partners, LLC is a company which was established with the supporting a development of new products and new business.
Polymeric-related areas(materials, filming, coating, processing), and other many areas, for new business and new product development of the customer company, and we will do WHAT search support for the new theme and technical assistance.
SN Partners has a close relationship with SEEDS-NEEDS NPO Forum(Pan-industry social events with over 80 member companies), we will continue to work together on an as-needed basis.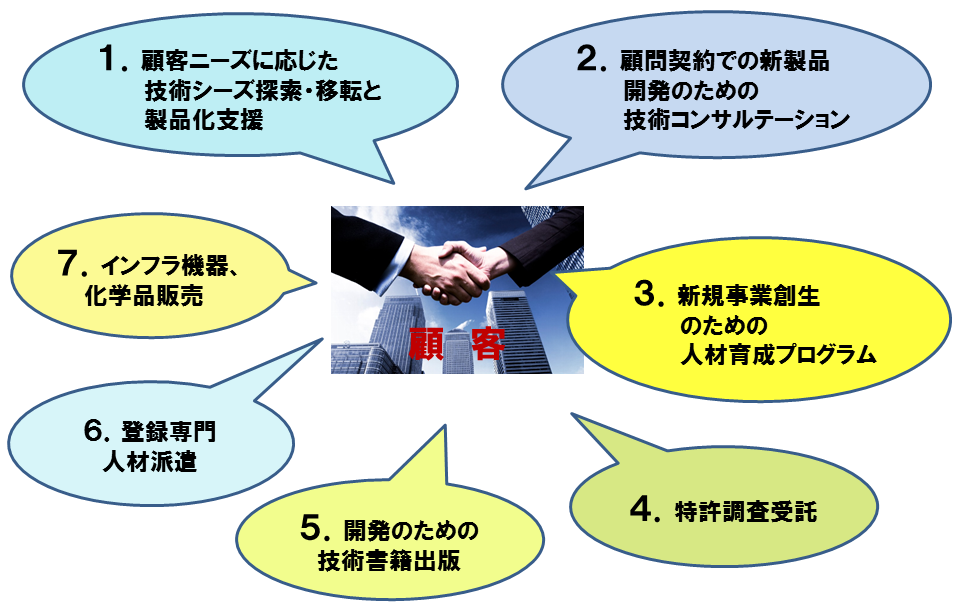 What are our strengths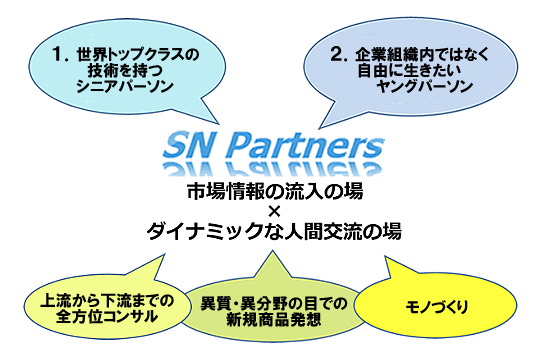 Rather than individual consulting, and resolve various problems of company in the
"Total Power"

.


If you want to form functional film and...
Selection of polymeric materials
Film forming
Prescription for coating liquid --Selection of Solvents and Surfactants, Dispersion
Choosing the Best coater
Setting with the coating condition
Film handlings
Surface inspection
Quality assurance
...You should hold a lot of related technologies to produce.

Then, our company...

dispatch the right people to your company, and we will
consulting of new product development on-site

.
In addition, by using methods such as "Human Centered Design" in WHAT search, to help you in

perspective of heterogeneous

.
How to create new businesses and new products...
Prepare the flask(organization, fellow...)
Put a solvent to dissolve the new materials A, B, and C...
Heating the passion(raise the energy of "place")
Stir(not make mechanically, by your hands)
Wait and see with affection(like a mentor, social changes)
Make the "Chemical Reaction" --Shock used sometime
Finally, get started your new business...